Take a Selfie with Elfie for a chance to win $50 in Chamber Bucks!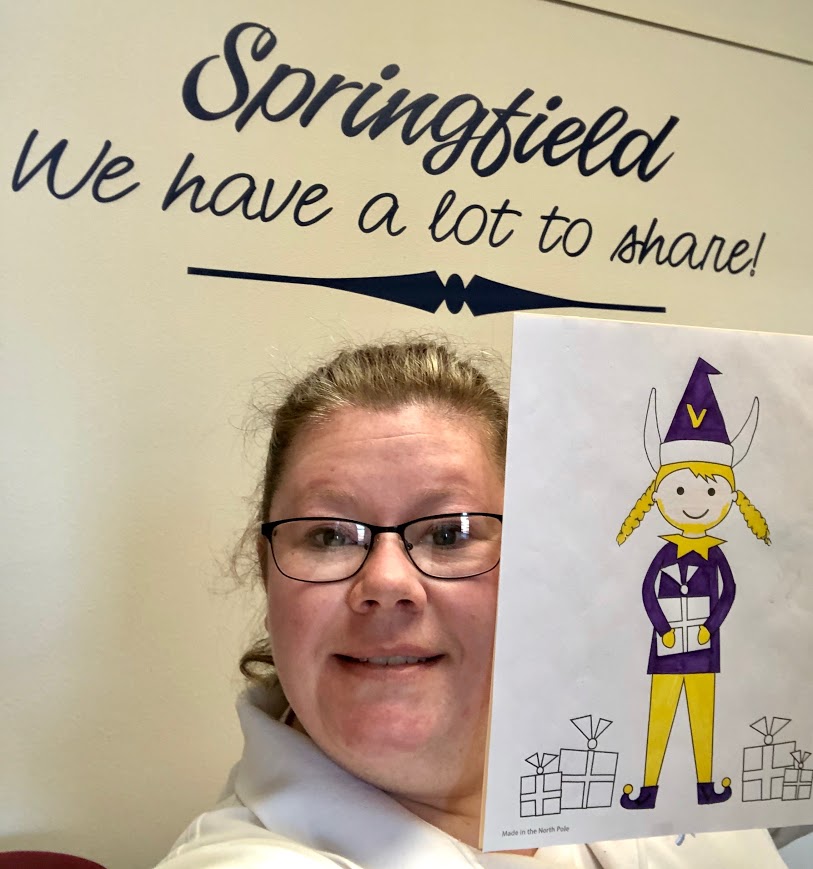 Each week, visit the five participating Chamber businesses who will have an Elfie (see the attached photo for the list of businesses where Elfie will be each week). Take a Selfie with the Elfie and post it to our CHAMBER Facebook page with the hashtag #2019elfie56087 to be eligible for the weekly drawing of $50 in Chamber Bucks! You may only post one selfie from each of the five participating businesses for that week.
The Elfie will be at the following business starting today until Thursday, November 21st:
Halvorson Office Express
F&M Insurance Agency
Farmward Cooperative – Springfield location
Good Neighbor Thrift Store
Miesen's Color Center
The weekly drawing will be held on Mondays at noon with the first drawing to be held on Monday, November 25th.
* Must be 18 or older to participate
Any questions, please contact the Chamber Office!