Grab your girlfriends for a night of fun, shopping & specials on Ladies Night Out on Wednesday, October 5th from 4:30 pm – 7:30 pm! Every business has great specials and merchandise to share with you!!
Pick up your 'Punchcard' during Ladies Night Out at any of the participating businesses.
Have your card stamped by least 6 of the 12 participating Chamber businesses to be entered into a drawing for Springfield Chamber Bucks. No purchase necessary to have your punchcard stamped.
Don't forget to drop off your completed punch card (at least 6 squares stamped) by 7:30 PM that evening at any of the 12 participating businesses.
Join us at the Springfield Golf Course for the drawing to be held at 8:30 PM for Springfield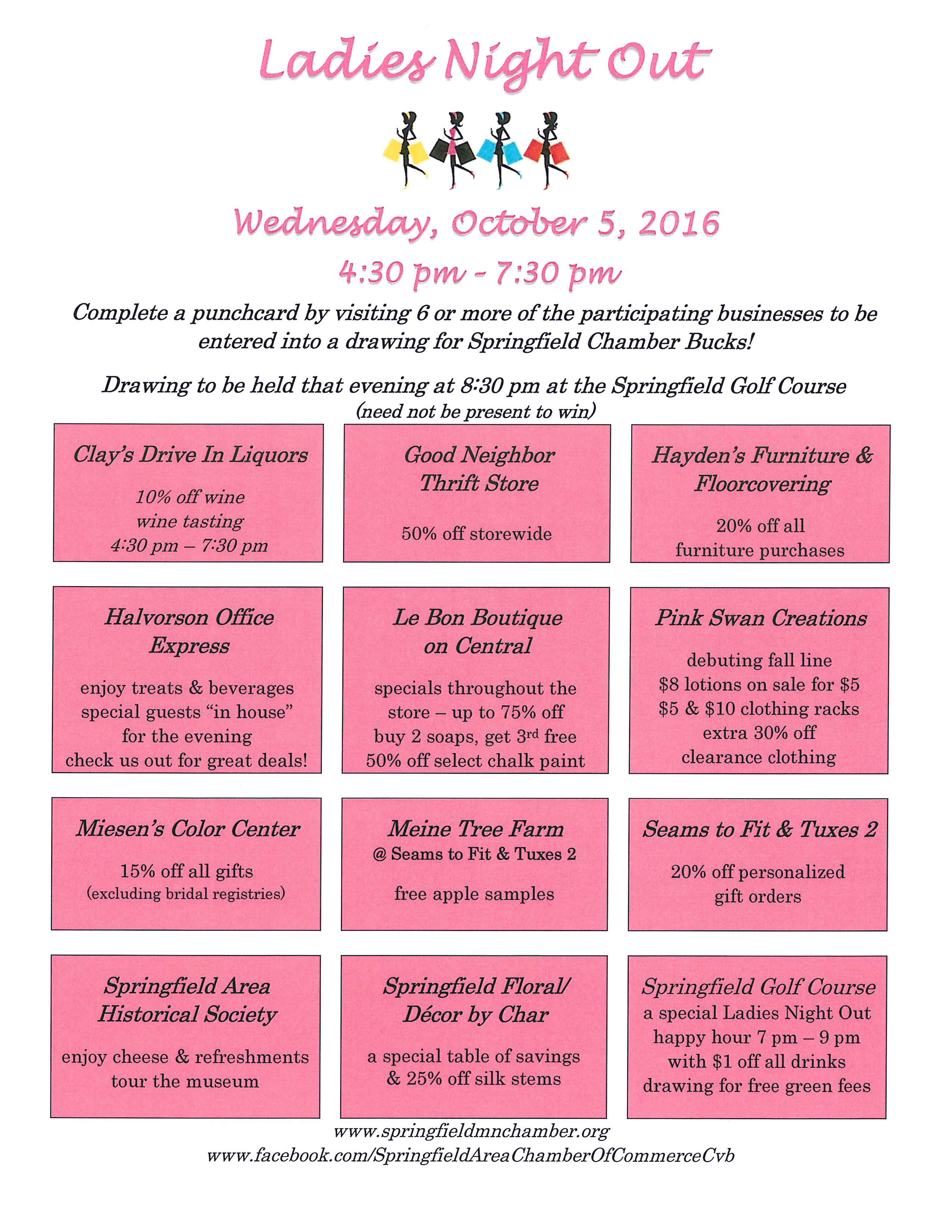 Chamber Bucks!* The Springfield Golf Course will be having a special Ladies Happy Hour from 7 pm – 9 pm with $1 off all drinks plus enter their drawing for free green fees! Check out the flyer for the specials of the participating businesses!
Participating businesses during Ladies Night Out are.: Clay's Drive-In Liquor, Good Neighbor Thrift Store, Hayden's Furniture, Halvorson Office Express, Le Bon Boutiques On Central, Pink Swan Creations, Miesen's Color Center, Meine Tree Farm (will be set up at Seams to Fit & Tuxes 2),Seams to Fit & Tuxes 2, Springfield Area Historical Society, Springfield Floral//Decor by Char and Springfield Golf Course.