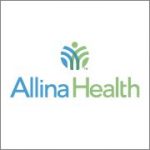 Business Description
At your hometown Springfield clinic, you'll find health care providers who understand you and your family's health care goals and needs. With family medicine and specialty care providers including orthopedics, general surgery, neurology, and mental health - we offer the care you need, close to home.
If you need additional health care services, we want to make getting care as easy as possible for you. You'll experience a seamless connection to providers and services at the nearby New Ulm Medical Center, including everything from a birth center to cancer care, surgery services and an emergency department.
We know life can get hectic; that is why we also offer convenient health care options that work with you and your family's busy schedule:
24/7 scheduling by phone or online with you Allina Health account
secure email messaging with your provider
same-day appointments
online care for a variety of common conditions, when traveling to the clinic isn't possible
see your provider from the comfort of home, schedule a virtual visit.