June 21 – 25, 2017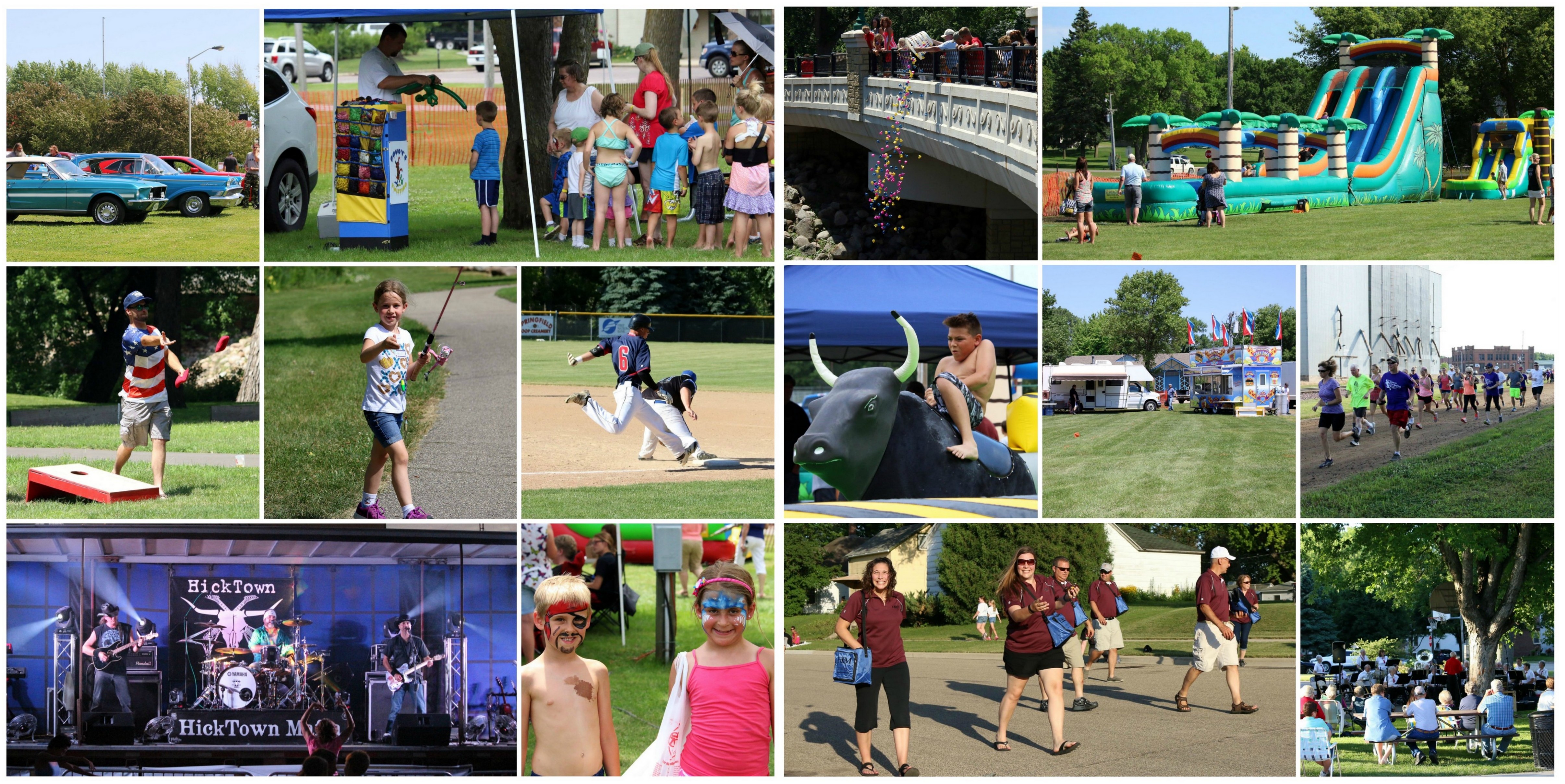 Congratulations to our Duck Race Winners!
1st place – Linda Roiger
2nd place – Gretchen Peichel
3rd place – Tami Arnsdorf
4th place – Scott Schmit
5th place – Stacy Walton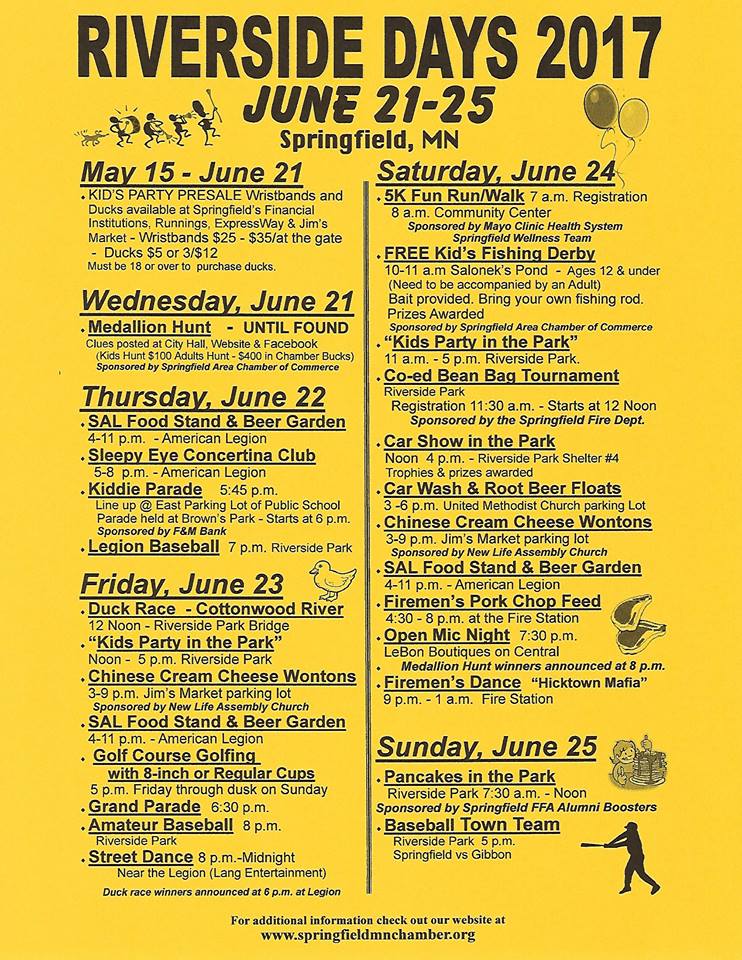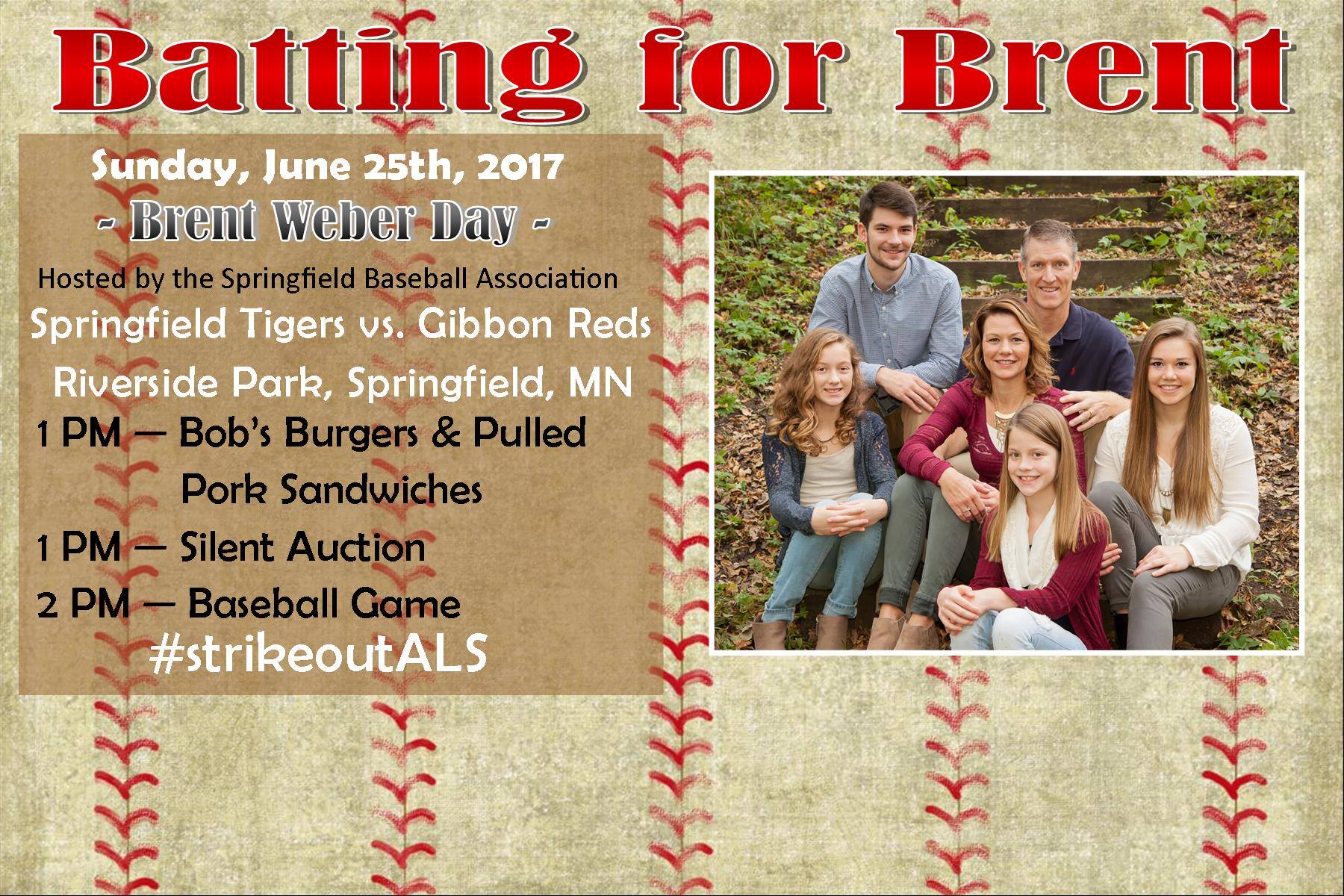 2017 Event Schedule – (subject to change)
Medallion Hunt. There are 2 Medallions – Kids (12 & under) $100 in Chamber Bucks, Adult (13 & over) $400 in Chamber Bucks.  Winners will be announced Saturday at 8 pm at Le Bon Entertainment and Event Center during Open Mic Night.
Update Wednesday, June 21st at 11:30 AM – both the Adult and the Children's Medallions have been FOUND.  
Saturday, June 24
5K Fun Run/Walk

 starting at the Springfield Community Center – 7 am registration and 8 am start time.  Sponsored by Springfield Mayo Clinic Health System and Springfield Wellness Team.  See poster below for more information and registration form.  Click HERE for printable PDF of the Fun Run/Walk Registration Form.
FREE Kid's Fishing Derby at Salonek's Pond 10 am – 11 am.  Ages 12 and under (need to be accompanied by an adult).  Bring your own fishing pole.  Bait provided. Prizes awarded. (sponsored by Springfield Chamber of Commerce)
"Kids Party in the Park" – Riverside Park – 11 am to 5 pm Click HERE for the link to the Facebook Event Page.

Inflatables & Game Stands – fun for all ages
Concessions stands with cheese curds, hand dipped corn dogs, cotton candy and more
Wristbands available for purchase at Springfield's Financial Institutions, Jim's Market, Expressway and Runnings until Wednesday, June 21st
Wristbands cost – $25/presale – $35/at the gate (unlimited use for both days for inflatables and game stands)

Bean Bag Tournament at Riverside Park.  Registration at 11:30 am and tournament starts at noon. Beer garden and burgers.  (sponsored by the Springfield Fire Department)
Car and Bike Show at Riverside Park Shelter #4 noon – 4 pm.  Trophy awarded for Best Car and Motorcycle.  Door prizes, beer garden and burgers.  (sponsored by the Springfield Fire Department)

Car Wash and Root Beer Floats

at United Methodist Church 3 pm – 6 pm

Chinese Cream Cheese Wontons

at Jim's Market parking lot 3 pm – 9 pm (sponsored by New Life Assembly Church)
SAL Food Stand & Beer Garden 

by the Legion 4 pm – 11 pm

Firemen's Pork Chop Feed

at the Springfield Fire Station serving 4:30 pm – 8 pm
Open Mic Night at Le Bon Entertainment and Event Center at 7:30 pm
Medallion Hunt Winners

announced at 8 pm at Le Bon Entertainment and Event Center

Firemen's Dance

at the Springfield Fire Station 9 pm – 1 am "Hicktown Mafia"
Sunday, June 25
Polkas and Pancakes in the Park

at Riverside Park serving 7:30 am – noon (sponsored by Springfield FFA Alumni Boosters)

Town Team Baseball

vs. Gibbon at Riverside Park at 2 pm. Battling for Brent – Brent Weber Day benefit starting at 1 pm.  Click HERE for the Facebook Event page.
2016 Photos.  Tag yourself and friends and share!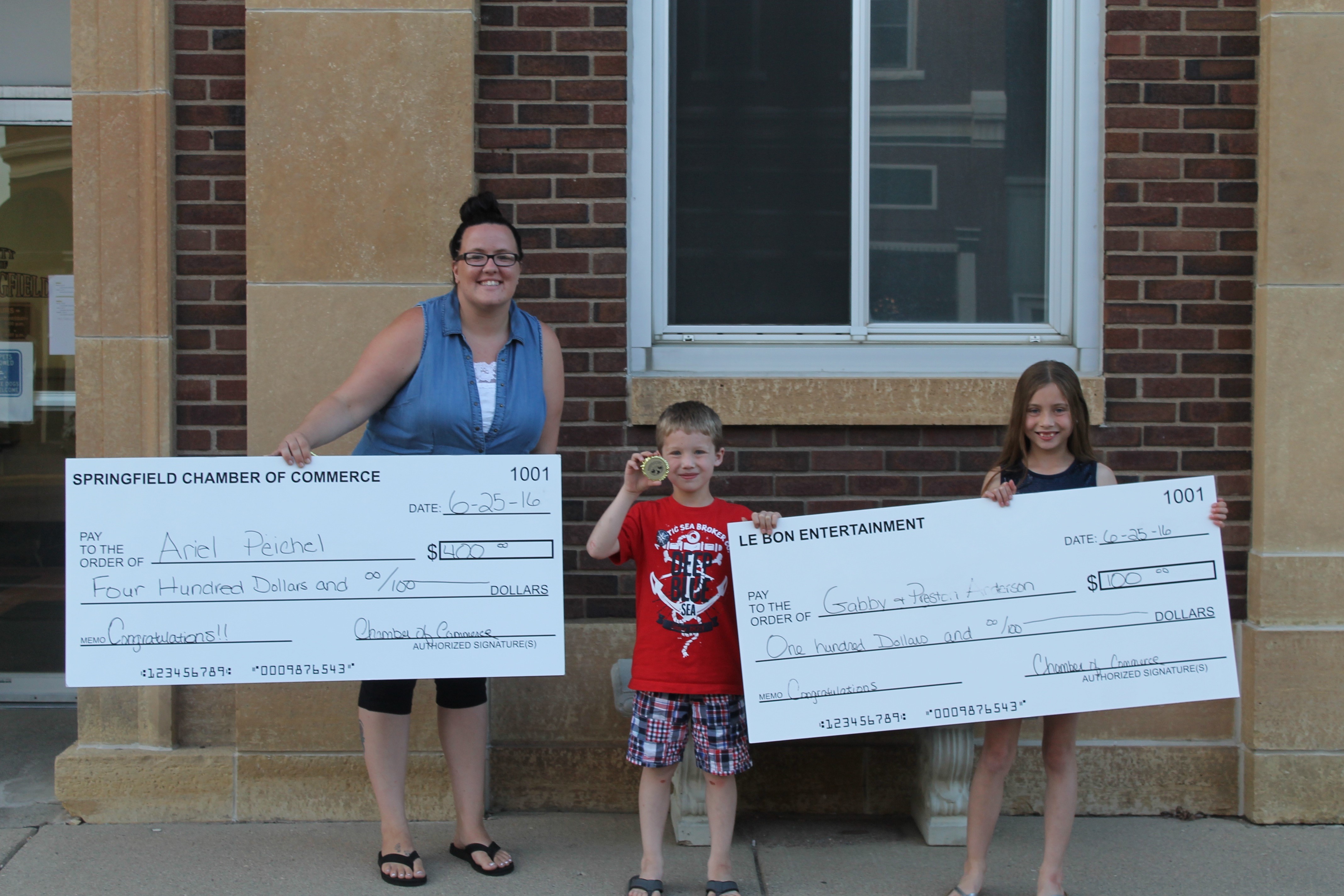 2016 Medallion Hunt Winners, Adult – Ariel Peichel, Children – Gabby & Preston Anderson