12/15, 2015
Attention all guests and vendors… unfortunately we will be canceling the Expo this year. We appreciate everyone taking the time to look at the page and given us support. We are leaving the Expo Facebook Page open and available for anyone who would like to post their own prom/bridal dresses that they have for sale. 
Click HERE for the Expo Facebook Page.
Click HERE for a printable registration form for the 2016 Prom and Wedding Expo.  If you are a first time vendor at our expo, please contact Alicia Schwanke at (507) 822-3797 prior to registering.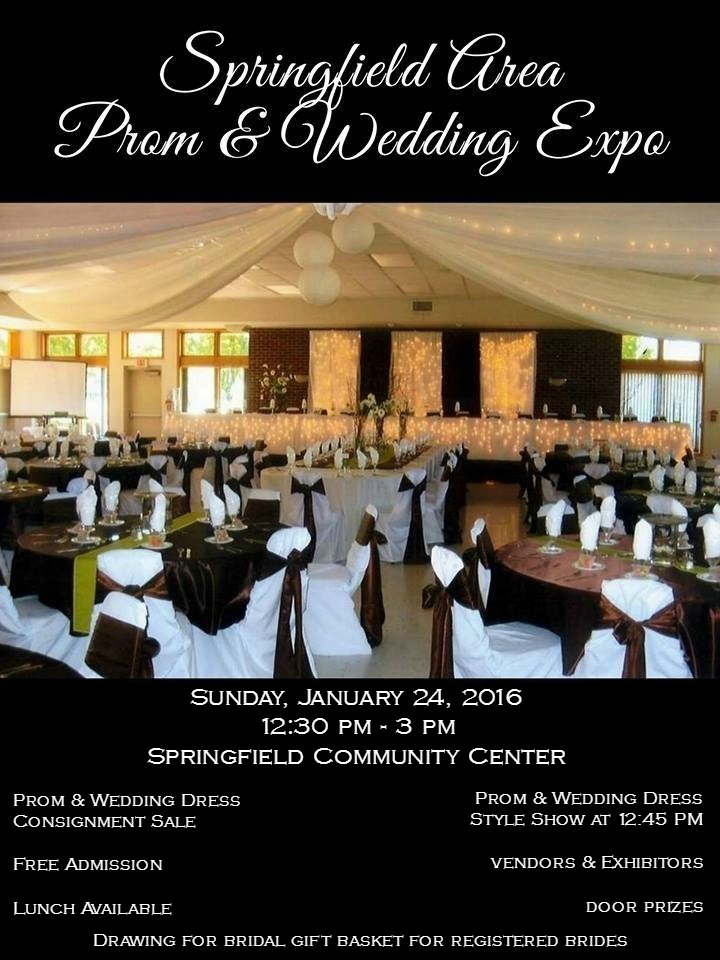 Attending a Bridal Show is an important step in your wedding planning.  Here are some tips to help you make the most of your day:
Plan Your Time
Print a vendor list and prioritize the vendors by how important it is that you visit their booth. Each vendor has something to offer so although they may not grab your attention up front, it's always a good idea to swing by. You might surprise yourself with finding a service you didn't even know you needed! Having an idea of who you want to see beforehand will help you map out where they are located and will help you manage your time.
Create a Wedding E-mail Account
Create a free wedding e-mail account you can use to give to vendors. This can also be used to sign up at wedding planning web sites, and later to receive wedding RSVP's.
Print & Bring Labels
Print labels that include your name, along with, wedding date, mailing address, and e-mail address. Adding "Bride" behind your name is also very helpful.
Bring a Large Bag
Many expos hand out free bags at the door but don't rely on this. Often this giveaway is limited. Use the bag as your carry-all for your freebies and vendor information.
Bring a Calendar, Camera & Calculator
You may have all of these tools with you on your phone or tablet, but if not, be sure to bring them along. These will be useful when it comes to scheduling consultations & tastings, checking estimates and capturing ideas you don't want to forget. If you do plan to use your phone or tablet, head out with a fully charged battery.
Bring Your Besties
Bring your bridesmaids, the groom, your mom, your future mother in law and any other members of your bridal entourage. It helps to have more than one opinion at the tasting tables and fashion shows. Many decisions can be made at one time rather than presenting options to everyone at a later time. Plus, when entering for a giveaway, they'll be able to add their names too so your group can get a greater chance of winning a prize.
Be Prepared to Buy
Some vendors may have items for purchase on location such wedding accessories, while others may need a deposit to secure a date. Bonus ~ some vendors offer a discount or promo if you book during the show.
Bring Color Swatches
Swatches will help you coordinate décor, formal wear, cakes, accessories and more. If you are set on a certain color or if you have a color swatch from intended wedding party attire, this will help you address any color related items.
Be Flexible
Planning a wedding requires a lot of organization and flexibility. If the vendor you had in mind is booked on your date, don't stress, there's probably another great one right around the corner. If you have heard great things about a vendor but find they are booked, ask your other vendors for advice. Wedding professionals work with each other all of the time and can be a good resource for recommendations.